Beaded bracelet with suit or blazer?
Not a very common combination in past years. But recently beaded bracelets became stylish companion to elegant watches and formal outfits.

It doesn't matter if you are looking for a way to stand out or just keep it simple and classy.
Variety of materials, color shades, textures and sizes of mineral stones bring another fresh element into your wardrobe.
Choose the right size
Comfort is the most important thing here. Although our bracelets are elastic, it is important to choose the right size. To make sure our bracelets fit you perfectly, measure your wrist circumference tightly and pick the right size for you.
And what about the size of the stones? We usually use 6 mm stones for bubibubi bracelets but there are some 8 mm too. If you usually wear bracelets with formal suits, it might be the best option to select smaller stones for more sophisticated and elegant look.
Mint amazonite bracelet made of 8 mm stones is highly popular among women. You will love the beautiful pastel tones.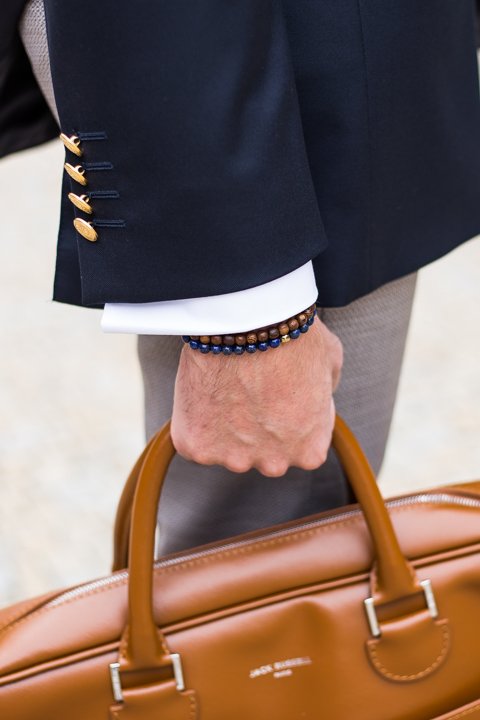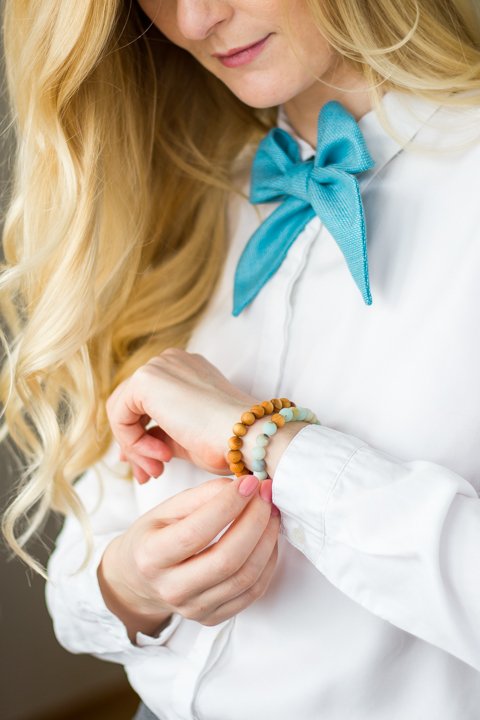 Color coordinate with your outfit

Natural color shades of mineral stones pair well with most pieces from your wardrobe. It's easy to match them with your basic navy, gray or brown suit. For casual days, light wooden bracelet will take your look with jeans and white t-shirt to another level.
If you want to make a bold statement, coral or turquoise bracelet is the perfect way to bring a little color pop into monochromatic outfit.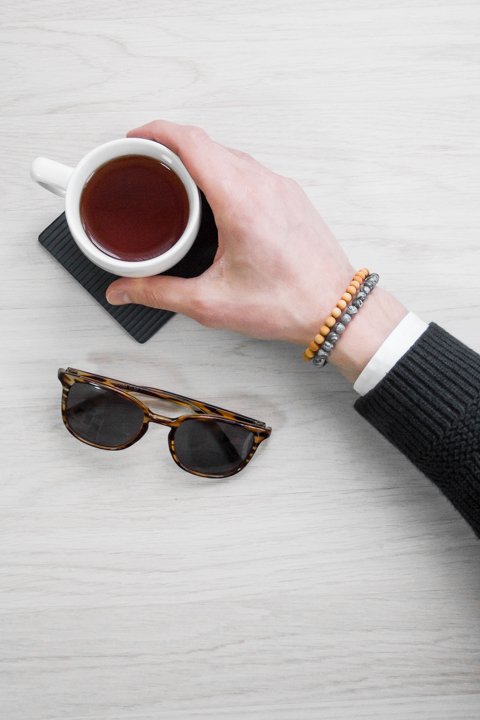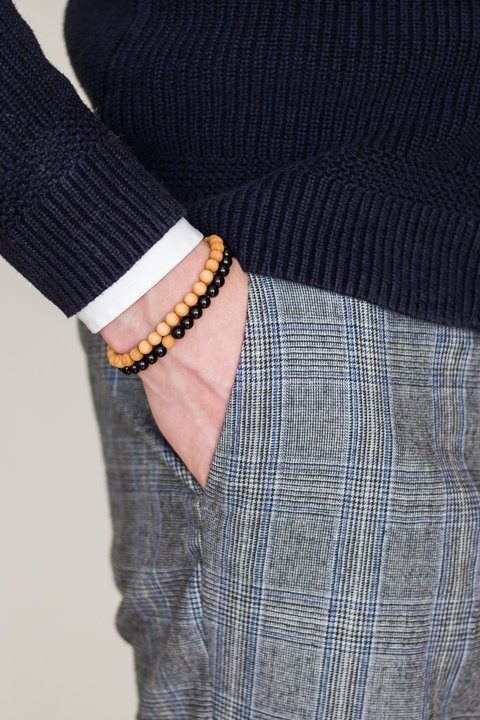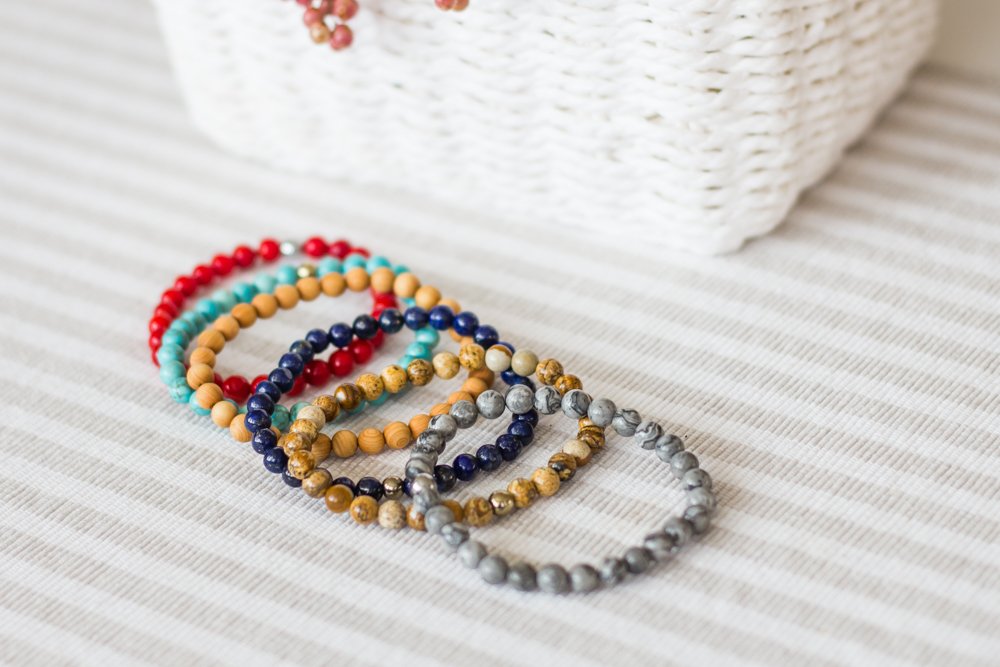 Mix and match 2 bracelets
What is better than one bracelet?
Yeah, you guessed it right...two bracelets!
Blue lapis stone with white howlite is a classic combination. Blue stones of lapis go well with blue shades of your tie, chinos or casual jacket and white howlite brings needed fresh element into your outfit. Women will love matching the subtle shades of rose quartz and white jade with minimalistic watch or our ladies tie.