Autumn outfit inspiration for him with pink tie and woolen suit.

"All the fabrics made by Vitale Barberis Canonico used in your autumn collection of woolen ties and neckties are beautiful. While I'm usually not a big fan of pink, this woolen plaid tie instantly caught my eye. Most of the time I opt for more conservative colors, but I like the idea of adding a fresh element to my woolen suit collection."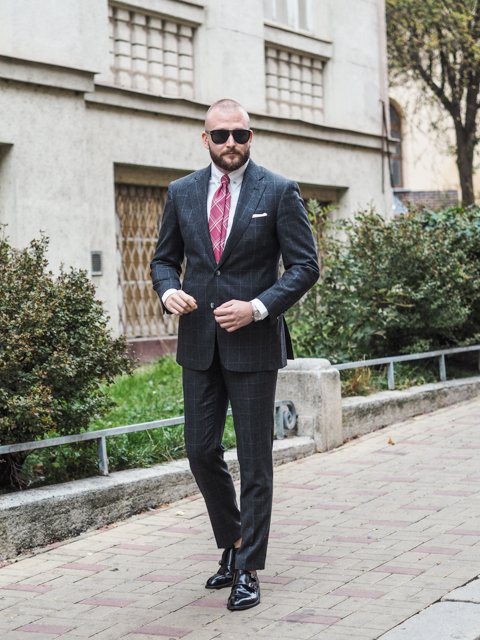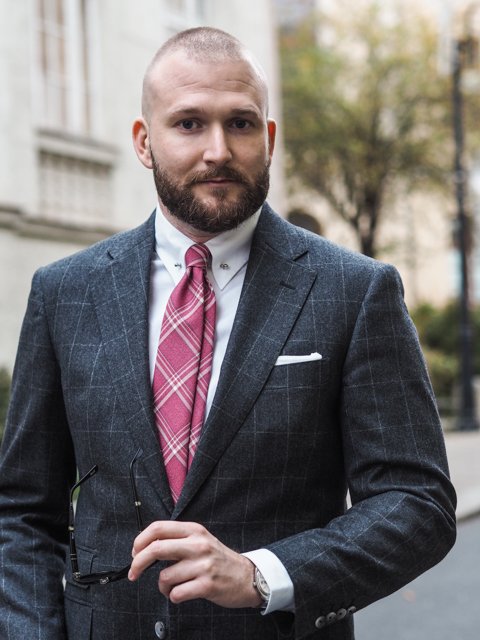 "Upcoming cold days are ideal for warmer wool suits. This one already stands out by it's windowpane pattern, but I wanted to make my outfit more interesting by mixing in the plaid tie. In this case, bold tie definitely steals the show and it becomes the main component of this outfit."

​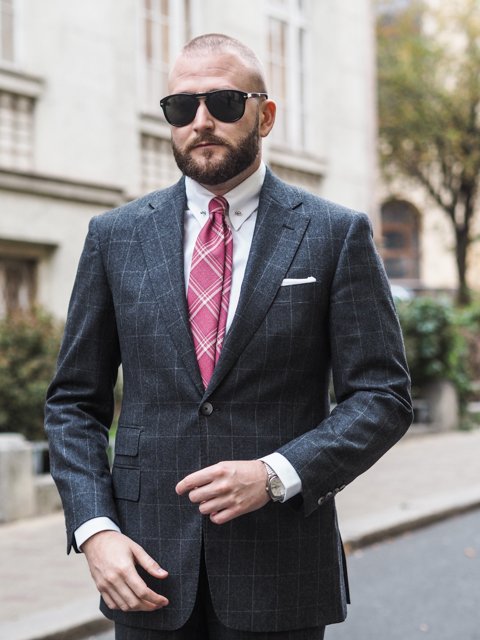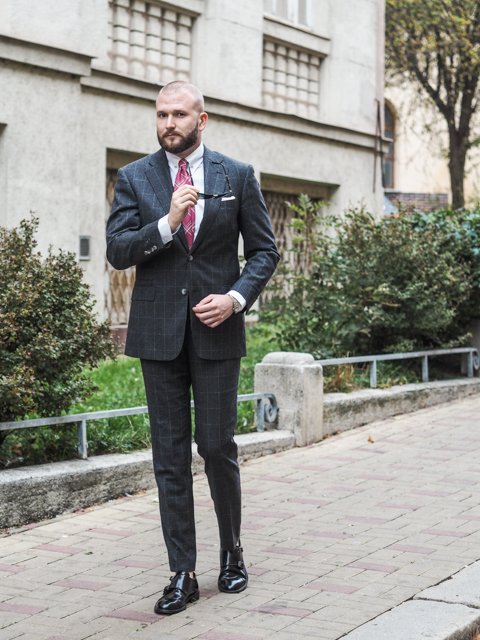 "Wool, cashmere and silk are my favorites for autumn outfits. These are great materials with top qualities and one must learn to use and take care of them properly (speaking from experience, I've just shrunk my wool sweater). Instead of boring black I usually pick brown, charcoal grey, army green or burgundy."
"Layering? It might surprise you, but I don't enjoy it that much. It's hard for me to think of myself wearing a tweed jacket and boots in chilly English countryside. I like warmer months, so I'd rather be in sunny Florence enjoying delicious espresso with my ankles bare."
- Marek Černý

​