Blue and white bow tie suspenders set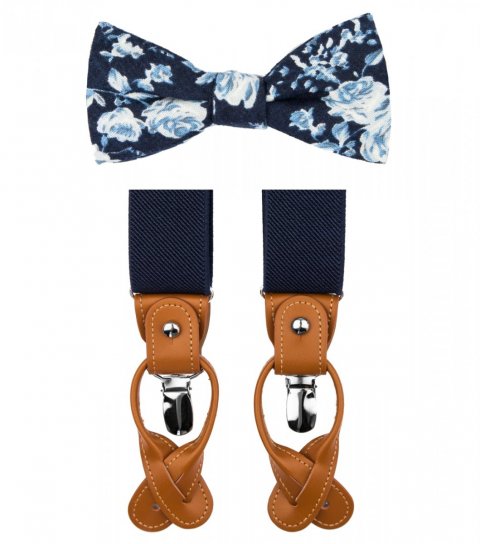 [{"title":"Blue and white bow tie suspenders set","href":"https:\/\/w24cdn.cz\/www.bubibubi.cz\/_\/1200x800-0-0-0-0\/product\/product_1503\/6c056bb7eb5727215cf0a6e3d262a76e.jpg"},{"title":"Blue and white bow tie suspenders set","href":"https:\/\/w24cdn.cz\/www.bubibubi.cz\/_\/1200x800-0-0-0-0\/product\/product_1179\/1138b0f52678e5ba458cf80e433bab89.jpg"},{"title":"Blue and white bow tie suspenders set","href":"https:\/\/w24cdn.cz\/www.bubibubi.cz\/_\/1200x800-0-0-0-0\/product\/product_1460\/868af48c2692d2ba9d35a3a00a8debba.jpg"},{"title":"Blue and white bow tie suspenders set","href":"https:\/\/w24cdn.cz\/www.bubibubi.cz\/_\/1200x800-0-0-0-0\/product\/product_1179\/66437c8584f4f1138685e5adecb5f28a.jpg"},{"title":"Blue and white bow tie suspenders set","href":"https:\/\/w24cdn.cz\/www.bubibubi.cz\/_\/1200x800-0-0-0-0\/product\/product_1179\/2678a5d913225442eeca935203d285ce.jpg"},{"title":"Blue and white bow tie suspenders set","href":"https:\/\/w24cdn.cz\/www.bubibubi.cz\/_\/1200x800-0-0-0-0\/product\/product_1179\/244a750e6b1f3748594e47b5333fbcbd.jpg"},{"title":"Blue and white bow tie suspenders set","href":"https:\/\/w24cdn.cz\/www.bubibubi.cz\/_\/1200x800-0-0-0-0\/product\/product_1179\/5cb42ac64424d5cf26257ca3431d8a1f.jpg"},{"title":"Blue and white bow tie suspenders set","href":"https:\/\/w24cdn.cz\/www.bubibubi.cz\/_\/1200x800-0-0-0-0\/product\/product_1179\/76eba588ff13cc3d0e95457db37749cc.jpg"},{"title":"Blue and white bow tie suspenders set","href":"https:\/\/w24cdn.cz\/www.bubibubi.cz\/_\/1200x800-0-0-0-0\/product\/product_1179\/1ba287f1f2cc0ab1b56c97792435e30e.jpg"},{"title":"Blue and white bow tie suspenders set","href":"https:\/\/w24cdn.cz\/www.bubibubi.cz\/_\/1200x800-0-0-0-0\/product\/product_1179\/0a48424633f8721c08ec3fe433cd047f.jpg"},{"title":"Blue and white bow tie suspenders set","href":"https:\/\/w24cdn.cz\/www.bubibubi.cz\/_\/1200x800-0-0-0-0\/product\/product_1179\/2ae0ae8e936642e4def62f4f87e85b16.jpg"},{"title":"Blue and white bow tie suspenders set","href":"https:\/\/w24cdn.cz\/www.bubibubi.cz\/_\/1200x800-0-0-0-0\/product\/product_1460\/c0d8cd4d249e5edff0241d20287826cd.jpg"},{"title":"Blue and white bow tie suspenders set","href":"https:\/\/w24cdn.cz\/www.bubibubi.cz\/_\/1200x800-0-0-0-0\/product\/product_1461\/61a221543e64b3bcf592a6779bdc5f02.jpg"},{"title":"Blue and white bow tie suspenders set","href":"https:\/\/w24cdn.cz\/www.bubibubi.cz\/_\/1200x800-0-0-0-0\/product\/product_1461\/9df1c123c48f61bb4ad60b0393510797.jpg"}]
‹
›
This gift set contains:
1x Navy blue button and clip suspenders for men
It's great to have a universal and functional accessory in the closet. Our navy blue suspenders are exactly that! Not only will they hold your pants comfortably in place, they also are an instant style upgrade. You can attach them to your pants with either the metal clip, or leather tabs for buttons.
"Y" shape on the back
variable - clip or buttons can be used
set of buttons included
comes in a gift box
Width: 35 mm or 1,38 inch
Adjustable length:
clip option - max 122 cm or (48 inch)
leather option - max 132 cm (52 inch)
Material: artificial leather, woven elastic band
1x Navy blue floral bow tie
Navy blue floral pre-tied bow tie is great choice for wedding season. Upgrade your suit with men's bow ties.
This bow tie has hook fastening, so you don't have to tie it.
Size: 6 cm tall x 12 cm wide (2,4 in tall x 4,7 in wide)
Adjustable neck size: 32 - 46 cm or 12,6 - 18,2 inch
Material: 100% cotton
Care instructions: dry clean only
Packed in separate gift boxes.
Parameters
| | |
| --- | --- |
| Material | wool |
| Pattern | floral, paisley |
| Color | blue |
/product-action/increment-product-view-count?productId=1503
Accessories (10)